Why Tech Trek? 
 Middle school years are a critical time for removing stereotypes about girls' abilities and for building a positive self-assessment. Created for girls entering eighth grade in the fall, Tech Trek offers an alternative during the years when girls need encouragement.  Through hands-on problem solving, campers engage in team activities that build their scientific curiosity and enthusiasm for learning.  They also meet and interact with women in STEM careers who serve as role models.  These experiences stimulate campers to develop their interest in STEM and pursue careers in this field.

What is Tech Trek camp?
Tech Trek is an engaging one-week summer camp for girls, featuring hands-on science and technology classes, a fun and educational field trip, opportunities to meet inspiring women role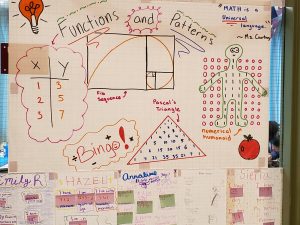 models, and a unique college campus experience. The 2019 residential camp offered core classes in marine ecosystems, math, physics and coding.  The camp experience concluded with a team project that used all four of these core classes.  A week's stay on a college campus, living in dorm rooms, and having a great time with new friends—all of these experiences help girls picture themselves on a college campus in the future.
What 2019 Tech Trek campers said about their experiences:
"The entire week was packed with fun activities. We even got to create our own games in coding core group. . .  I especially loved all the teachers who were really kind and funny, while also challenging us."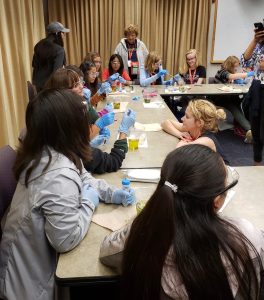 "We've done so many things this week but some that stood out were seeing dolphins, the boat ride, learning a lot, a hilarious math night, liquid nitrogen experiments, and making a lot of friends."
Parent responses:   
"Your daughter should go! She will learn valuable skills and gain a lot of confidence. She will also realize that it's cool for girls to like science."
"Any young lady with the opportunity to attend Tech Trek should absolutely go. It is an enriching, positive, once-in-a- lifetime experience that builds confidence, encourages critical thinking, and offers exposure to scientific fields that won't be found in a traditional curriculum."
For additional information online, go to:
https://www.aauw.org/what-we-do/stem-education/stem-programs-for-girls/#curriculum