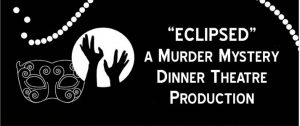 Please join us for our next Fundraiser on February 8, 2020 at 5:30 p.m.
Place: American Legion Hall, 805 S. Main in Templeton
Caterer: Chef Charlie
Tickets: $80 per person
Includes dinner, a glass of wine (more available for purchase), auction, and an interactive murder mystery with professional and AAUW actors
To benefit: Atascadero AAUW's programs for women and girls, including college scholarships, Tech Trek, STEM Trek, etc.
For more information and ticket purchases, text or call Janice Graham at 805-801-9071. Tickets go on sale November 13.