Laissez Les Bon Temps Rouler …
… and let your imagination roll too!  This year we are having a Magical Imaginary Mardi Gras.   Donate by mail or online here to support our college scholarships, Tech Trek, and other programs.
           Merci Beaucoup!
Download the donation form here:  Mardi Gras 2018 download form
Last year was our 5th annual Mardi Gras celebration!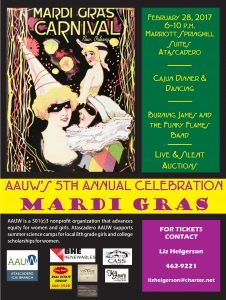 Here are highlights from our 2016 Celebration: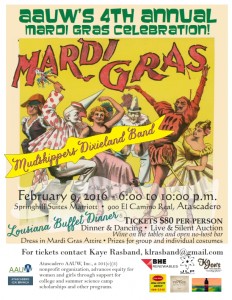 A great time was had by all the party goers at our 2016 Mardi Gras event, where we raised over $12000 for our scholarships and community projects.
---
We thank our sponsors for their generous donations
============================================================================